Aron Residences
Image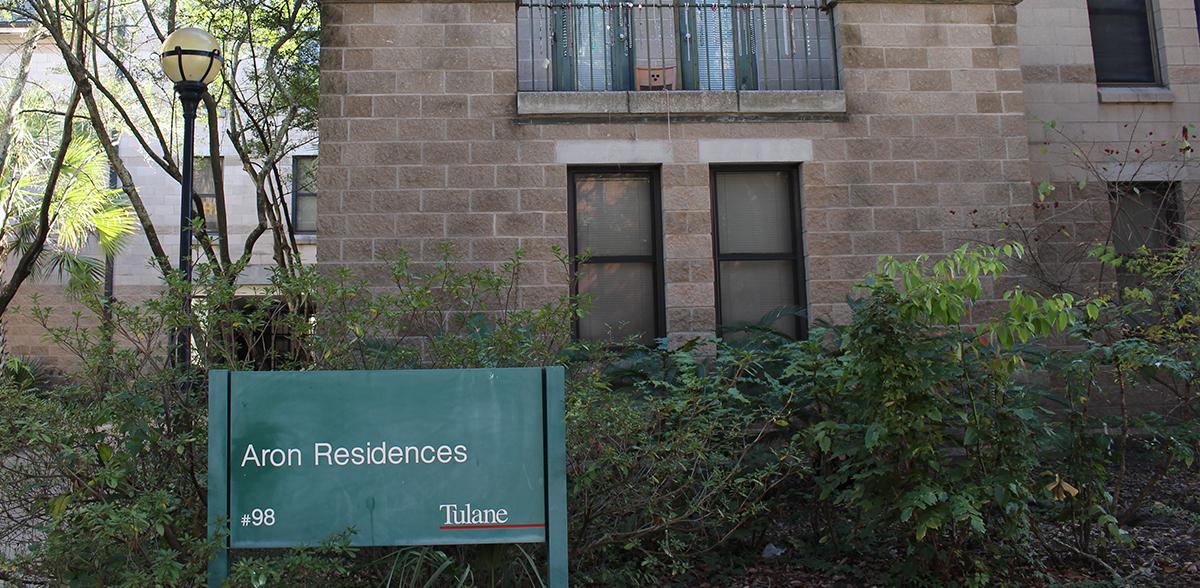 Aron Residences, located on the former site of Tulane Stadium and named in honor of the philanthropist Jack Aron and his family, is an exciting on-campus Upper Division community housing approximately 500 residents. The Decou-Labat desk is open 24/7 to assist Aron residents with key/access issues, security concerns, or additional questions. Contact the Decou-Labat desk at 504-862-3949.
Aron consists of three-, four-, and five-bedroom apartments surrounding a common courtyard. 
ROOM INFORMATION:
Room Dimensions: 8'-10" x 9"
Flooring: Waxed tile
Apartments Include: couch, dining table and chairs, refrigerator, dishwasher
Bedrooms Include: height-adjustable Twin XL bed, double-sided memory foam mattress, closet, desk, chair, shelving and a dresser
Approximate furniture dimensions:

Closet: 5'W x 6.5'H x 2'D
Bed: Twin XL adjusts up to 30" H
Desk: 42"W x 24"D x 30"H
Desk chair: 17.5"W x 18"D x 35"H
Dresser: 30"W x 24"D x 20"H
Couch: 77"L x 36"D x 34"H
Dining chairs: 35"H x 17"W x 17"D
Dining table: 36" Diameter x 28" H
360 Room Tour:
Please note: All residence hall rooms and apartments vary slightly in size and layout.